Paul McConaughy
Michigan Nutrition Network
Paul McConaughy, whom you can find on Twitter as @minutrition (generously sharing lots of good information there!) handles social media and social marketing for the Michigan Nutrition Network. His story is an inspiring Live BIG and Give BIG one!
---
A little about Paul's background
Johann Wolfgang von Goethe said, "Dream no small dreams for they have no power to move the hearts of men." Blessed in life with an insatiable curiosity and big dreams, Paul McConaughy spends each day learning and doing things that are often bigger than life.
Most recently, he guided the Michigan Nutrition Network from a $2.5 million organization to a $35 million one. Some of his other going big experiences include:
Leading a national award winning community cable television programming unit
Providing guidance and support for Shared Vision, a volunteer-driven community planning project for the mid-Michigan tri-county area
Originating The Power of We outcome project for tracking community progress; and
Leading efforts to recruit 550 community volunteers for the National Folk Festival.
Paul currently directs social marketing and social media programs for the Michigan Nutrition Network. His education is in media production and communication with a BA from Michigan state University and MA from Colorado State University.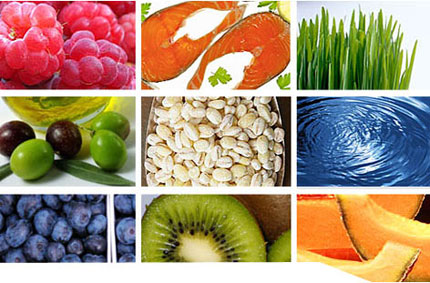 Tell us what Michigan Nutrition Network (MNN) is and what it does.
The Michigan Nutrition Network creates innovative partnerships that provide education to help low-income Michigan residents eat healthy and become more physically active. It is part of the Michigan Fitness Foundation and is funded through Michigan Human Services Department and the USDA. Currently MNN works with 26 organizations that are recipients of grants to provide support and capacity building. For those organizations, MNN provides the following:
Manages the grant-making process and administers the grant payments
Ensures grant recipients compliance with program requirements
Coordinates evaluation of programs to ensure ability to report results, and
Provides capacity building to improve the abilities of all nutrition education and physical activity promotion providers to meet the needs of the target audience
What has had the biggest impact on the Michigan Nutrition Network recently?
Two things:
1) MNN's source of funding moved last year from the Federal Farm Bill to the Child Nutrition Act, and
2) MNN was spun off from Michigan State University Extension to the Michigan Fitness Foundation.
As you would expect both of those are BIG changes. As part of the change to funding through the Child Nutrition Act, there have been significant changes in the policies and operations of the program. This has necessitated very rapid adjustments on the part of staff as grant administrators. In the world of grant making one of the most difficult times is when programs are in evolution and policies are grey instead of black and white. These times require living by a strong moral imperative to stay within the intent of the funding. It has now been over a year since the law was passed and as new policies get established, MNN is proud to see that they have maintained direction well.
When Michigan State University Extension began restructuring it became obvious that it would be challenging to find a place where MNN would fit. As a result, I sought out possible new homes for the Network. An organization was identified where MNN fit the mission and where there was a history of effectively administering similar programs: the Michigan Fitness Foundation. The thing that didn't match up was the scale of the program. MNN was larger than any other program at MFF. That meant developing new resources and practices. The move required integrating two organizations and building new relationships.
Change presents opportunities and for me this has been a time for teaching new people about MNN and helping guide the organization through. In addition, I was able to take advantage of the integration of staff to move back into social marketing and social media from my role as MNN Director.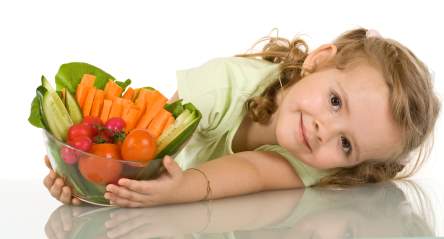 Please define social marketing and social media for us.
Social marketing is a process for changing behavior based on commercial marketing. I've been directing a campaign called "Grow Your Kids through Fruits and Veggies" since 2006. There have been two phases: engaging nutrition educators across the state in providing information at farm markets and other summer program locations; and, working with Food Banks to distribute information. The next phase will help low-income people learn how to select, store and use fresh produce to avoid spoiling. That will result in more willingness to purchase a variety of fresh fruits and veggies, since the worry about wasting money will be relieved.
Social media identifies all the online resources that support social interaction between people. The best known social media are Facebook, Twitter, LinkedIn, and YouTube. Any of these could be a resource in a social marketing campaign but social media and social marketing are not interchangeable. I like to joke that I'm the oldest person in my office but am responsible for the resource most associated with young people, namely social media.
Do you have a "standard set of advice" you give when people ask what you've learned in your career?
There are always things that are specific to each situation, but I suspect I always include these:
Always start the week reviewing your goals and deciding on a few things you will do that week to move toward them. Always end your week recording what you did that week to help you move toward your goals. Don't have too many weeks with nothing to write down at the end.
Get approval of project direction early and often. There is nothing worse than investing sweat and tears into a project that turns out to be less than what your supervisor expected.
Be proactive...whether it's changing the toilet paper rolls, helping a fellow worker who didn't ask, or coming up with great new ideas – even if they might mean more work.
Give advice and take blame freely.
Never quit learning.
Praise others often and easily. Include everyone possible in praise.
And, of course, Go BIG or Go Home! Yes, there are times when you need to do a pilot or start small, but make sure that's not an excuse for not putting in the effort needed to Go BIG! Going small won't let you have the kind of reach you need to have an impact. That only comes from going BIG!
Subscribe to our enewsletter!
You'll find information and inspiration on leadership as well as workplace tips and pointers in our monthly enewsletter. Subscribe now! Our Privacy Policy affirms our commitment to never, ever sell your email.